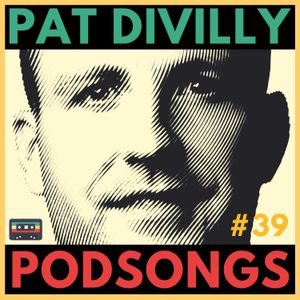 Pat Divilly is an author, speaker, and high-performance coach who helps people reach new levels of purpose and fulfillment through movement and mindset. Pat has emerged as one of Ireland&rsquo's top speakers in the area of personal development and is invited to give talks around the world. Between 2012 and 2017 over 20,000 clients went through Pat&rsquo's online training course. Pat has also climbed some of the world's highest mountains and organized groups that raised over €250,000 for charity. 
Lyrics to the song that was inspired by the interview:
LOGOTTHERAPY
VERSE 
 D                                 G 
Will for power or will for pleasure 
A                             D 
Dragons you are chasing 
Meaning is more powerful 
Cos by the means you measure 
BRIDGE 
Bm                         A                  G                          D 
Be it what your encounter, your actions or your deeds 
Bm                         A                      G                          D 
Welcome lessons as they come, don't try to feed your needs 
CHORUS 
Bm                         A 
Things aren't always the way you see them 
G     A                     D 
Therapy from meaning 
D 
VERSE 
Old man sad, old man crying 
Cos his wife has gone 
He loved her more than life itself 
It's a tragedy her dying 
BRIDGE 
But what if he had died before? Think then of her pain 
His suffering's the price he's paid to spare her all that strain 
CHORUS 
Things aren't always the way you see them 
Therapy from meaning 
INSTRUMENTAL 
VERSE 
Sometimes high anxiety 
Others low depression 
Hard to keep track of the waves 
Where are you in society? 
BRIDGE 
You've the freedom to choose response to any situation 
And suffering's not suffering when you've signification 
CHORUS 
Things aren't always the way you see them 
Therapy from meaning 
CHORUS 
G                   A                      D 
When your crops never stop growing 
G                           A 
Fill your glass to overflowing 
D                       G 
Drink a toast to Devas 
            A                                D 
And the man who brought the fire