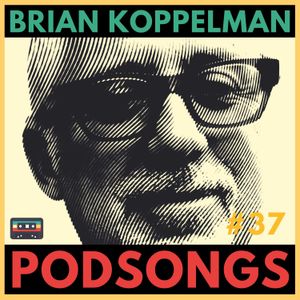 Brian William Koppelman (born April 27, 1966) is an American showrunner. Koppelman is the co-writer of Ocean's Thirteen and Rounders, the producer for films including The Illusionist and The Lucky Ones, the director for films including Solitary Man and the documentary This Is What They Want for ESPN as part of their 30 for 30 series, and the co-creator, showrunner, and executive producer of Showtime's Billions. Koppelman was born on April 27, 1966 in Roslyn Harbor, New York to a Jewish family, the son of Brenda "Bunny" Koppelman and Charles Koppelman. His father was a producer and media executive. Koppelman holds degrees from Tufts University and Fordham University School of Law. He first started managing local Long Island bands as a teenager. He would also book bands at a local nightclub. Through booking acts, he came into contact with Eddie Murphy and helped arrange Murphy's first record deal. As a student at Tufts University, he discovered singer/songwriter Tracy Chapman and executive-produced her first album. He was later brought to Giant Records by president Irving Azoff. During his career, Koppelman was an A&R representative for music labels Elektra Records, Giant Records, SBK Records and EMI Records 
Lyrics to the song that was inspired by the interview:
THE FLOW ( I GET IN MY WAY)
VERSE  
C 
I'm tuned into a frequency 
Channelling some higher voice 
Something that's not part of me 
No need to make a choice 
F             G 
When I am in the flow 
BRIDGE  
Am          G                  F 
Ideas come like I'm pulling on a string 
Words and pictures and everything 
Perfectly formed with melody and swing  
             G          F        G             C 
I'm picking up mind outside of me 
MIDDLE 
Am                               G 
I wake up gently keep the water's still 
Em                     F 
Sliding out a dream 
Slip into the gentle flow    
An unpolluted stream 
I wish I could always be like this 
Forever in the moment 
No before and nothing after 
All I have I own it 
In peace I listen to the voices 
Passing through my mouth 
INSTRUMENTAL 
BRIDGE 
C                                                  Am 
Until my conscious mind starts to wake 
F 
And to crave 
                        G 
And end my bliss... 
CHORUS 
C     G    F    G 
I get in my way x2 
I'm a stubborn cow 
Sat down in the road 
A jack-knifed truck 
That lost it's load 
I'm leaves on the line 
Snow on the tracks 
The oncoming car 
That won't turn back 
     
I get in my way x2 
I'm the screaming neighbours 
And their barking dog 
The crying baby            
And a squiling hog 
I'm wind on the mic 
Dirt on the lens 
The ringing telephone 
That's an annoying friend 
I get in my way x2 
          F                           G                 C 
The thing that stops the flow is me I know 
VERSE 
I almost act unconsciously 
When the air is still 
Words roll out    so effortlessly 
Morning pages need no skill 
When I am in the flow 
  
BRIDGE 
Musn't think or question why 
If I pause the flow will dry 
It only works when I do not  try  
I'm picking up mind outside of me